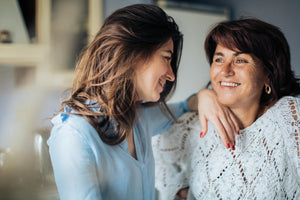 The chaos of everyday life is a silent killer. It sweeps you off your feet. It takes up all your time and makes you feel that you have no control whatsoever over your life. 
For this reason, you are getting worried each day that your years of being youthful and healthy slip away. Soon enough, you will feel the pains of being old: stiff joints, weaker muscles, faint heart, and so on.  
Well, did you know that healthy aging is something anybody can achieve?
Even though some genes determine what happens to your body in time, most things are in your control. 
"You reap what you saw" is the saying, and it could be more accurate for our discussion. If you treat your mind and body with care now, you will live a long and vibrant life.
Let's get started on what you can do to support your body throughout its aging process!
The Aging Process Slows Down When Physical Activity Goes Up
Photo by Karolina Grabowska from Pexels
Yes, we're mentioning exercise. Again. And this is why.
If you lead a sedentary life, you have higher risks of developing high resting heart rates, blood pressure, and body fat. 
And all these diseases are characteristic of the aging process for people over 40. Yet, when a group of 50-year-old-men started to exercise regularly, the effects of the aging process reversed.
Researchers saw improvements in the resting heart rate, blood pressure, cholesterol levels, muscle strength, bone health, memory, and so on.
Although you cannot stop the aging process, the study concluded that exercise can slow it down.  
To ensure you are on the right path to healthy aging, consider these three types of exercise:
Strength training.

Great for enhancing strength, muscle mass, and bone health.

Flexibility training.

Contributes to a good posture, maintains muscle control, and improves circulation.

Balance training.

It has crucial implications in old age, especially in helping you move with ease and avoid injuries from falling.

 

Endurance training.

Great for improving cardiovascular function. It protects the heart, lowers blood sugar, improves your HDL ("good" cholesterol), and counteracts the neurological effects of aging.
Exercise by itself can make a big difference in the way your body develops in time. But try to pair it with nutrition and healthy emotional regulation.
Smart Dining. Healthy Aging.
Food Shouldn't Be a Source of Inflammation in the Body.
Photo by Karolina Grabowska from Pexels
Time and time again, scientists have recommended the Mediterranean diet. That is because the people who follow this eating model seem to enjoy more health benefits.
It reduces inflammation and oxidative damage. It boosts brain functions and slows down cellular aging. That's because it is based on fresh, unprocessed foods, like legumes, vegetables, fruits, nuts, whole grains, and fish.
But, Asian and vegetarian diets have also proved beneficial for people's health.
Well, these diets promote eating fewer carbohydrates, trans fats, sugars, red meat, refined grains, and other processed foods. Another way to put it, these diets promote whole foods that feed you with enough nutrients, balance your hormones and protect your organs. 
Just don't blindly follow a diet.
Trying to mimic the diet of someone else is like a square peg in a round hole. Each of us has different tastes, traditions, BODIES. That makes up for very different diets.
It's better if you adjust your diet by including healthier elements in it. That will make a difference in your health. And it will also stick with you in time.
Make Sure Your Diet Provides You With Sufficient Nutrients and Antioxidants.
Photo by Ivan Samkov from Pexels
Your body needs a variety of nutrients and minerals to function at its best. Selenium, vitamin E, and vitamin C are known to have powerful anti-aging effects. 
Here's how:
Selenium reverses the damage provoked by excessive exposure to free radicals, reduces the risks of cancers, protects the heart, teeth, and immune system.
Vitamin E reduces oxidative stress.
Vitamin C, another well-known antioxidant, protects the brain from oxidative damage and inflammation that lead to loss of memory and poor thinking.
Strive to take your antioxidants from a variety of foods, like fruits, vegetables, and legumes. But, aside from them, superfoods, like sea moss, are a great source of antioxidants, vitamins, and minerals. 
So, you should not be afraid to turn to them for help.
A balanced, well-planned diet should provide you with enough nutrients to live healthily and help you with aging gracefully. However, your schedule may be a hot mess - ours certainly is - so you don't have the time and energy to pay attention to what you eat. As a result, your body is deprived of essential nutrients. To make up for this, try out our multivitamin complex for women and men to live longer and healthier.
Spice up Your Life and Live Longer
Photo from Pixabay
Turmeric became very popular in recent years, and for a good reason. Curcumin, the chemical compound found in turmeric, is a potent protector of the joints and heart. 
This almost tasteless and yellow spice is full of antioxidants that work as an effective shield against inflammation. 
You can add it to your omelet, rice or latte, and enjoy the benefits. 
However, there is one issue regarding curcumin: it is hard for the body to absorb it. An effective curcumin supplement contains BioPerine, a black pepper extract that improves the absorption of curcumin in the bloodstream. 
How to Age Well When You're Stressed?
Photo by SHVETS production from Pexels
Has it ever happened to you to randomly meet with a friend you haven't seen in a while and find them looking way too old? You probably asked them how they have been, and they probably said how stressed and overworked they are.
Well, your friend isn't genetically determined to show earlier signs of aging. It's the stress that accelerates the process.
This hastened aging process can be correlated to the wear and tear model: the more tension is on your organs, muscles, and nerves, the faster they tire and become vulnerable to diseases.   
The "tension" is the result of stress hormones, oxidative stress, and inflammation, which in turn damage cells and alter cellular metabolism.
So, how to age well when you're stressed?
You'll have to learn to manage stress and anxiety. 
Regular exercise, enough sleep, and practicing meditation are healthy outlets for stress, but we'd like to focus on the effects of healthy relationships.
Studies showed that a healthy lifestyle can support your healthy aging to an extent. What's more interesting is that the result of these studies even concluded that cholesterol levels weren't as good predictors of health as relationships. 
On the one hand, the participants who had happy relationships at 50 were healthy at 80. On the other hand, those not engaged in a relationship developed diseases earlier in life. 
The key lesson here is that a healthy lifestyle is essential. But to crown your efforts, you will have to nurture your relationships. 
Lessons on Healthy Aging
From Pexels
We all live under the clock. And there is no magic potion to make us remain forever young. 
What you are left to do is to help your body age well. 
Exercise regularly  

Eat healthy to avoid triggering inflammation in your body

Load up on antioxidants

Go for alternative medicine, like supplementing on curcumin

Get better at managing your stress 

Nurture your relationships
You may not be sufficiently motivated now to turn your life around but come old age, you will thank yourself for being attentive to your health.
Visit our shop to support healthy and vibrant senescence!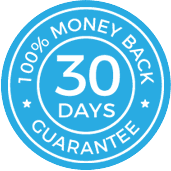 30 Day Money Back Guarantee
We're confident in the quality of our products. That's why we back them with our 30-day guarantee. If you try a Bondi Morning product and you're not satisfied for any reason, simply contact our customer support team for a hassle-free refund.

Subscribe To Our Newsletter &
Save 10%

On Your First Order
How Severe Is Your Lack of Energy?
Ready To Wake Up Every Day Feeling Turbo-Charged?
Take our 3 minute quiz and discover how to catch your energy wave each morning.