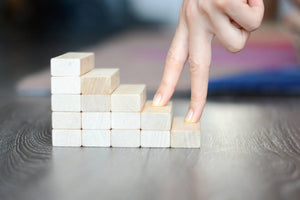 *UNLOCK THE SECRETS TO WAKING UP WITH MORE ENERGY*
Stair climbing is officially classed as a 'vigorous exercise' and burns more calories per minute than jogging. Climbing stairs also increases muscle mass, improves cardiovascular fitness, and helps reduce blood pressure.
A Harvard Alumni Study found that men who average at least eight flights a day enjoy a 33% lower mortality rate than men who are sedentary — and that's even better than the 22% lower death rate men earned by walking 1.3 miles a day.
Not only is it great for your health, but also it's nearly always quicker to take the stairs. Climbing stairs is a classic 'short burst' exercise and ideal for the time-poor.
Our preferred option is to always take the lift or escalator, but knowing how healthy it is to climb stairs, you should rethink your option and take the stairs whenever you can.
In addition to all these health benefits, stair climbing releases endorphins that produce feelings of well being and makes you feel more energetic.
SO MAKE SURE TO CLIMB SOME STAIRS TODAY!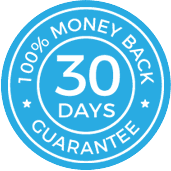 30 Day Money Back Guarantee
We're confident in the quality of our products. That's why we back them with our 30-day guarantee. If you try a Bondi Morning product and you're not satisfied for any reason, simply contact our customer support team for a hassle-free refund.

Subscribe To Our Newsletter &
Save 10%

On Your First Order
How Severe Is Your Lack of Energy?
Ready To Wake Up Every Day Feeling Turbo-Charged?
Take our 3 minute quiz and discover how to catch your energy wave each morning.